'If you can dream it, you can do it.' The road to your dreams isn't always easy to navigate, sometimes dotted with mountains to climb,...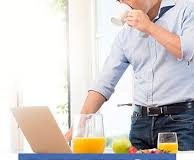 You can start your day by hitting the snooze button, dragging yourself out of bed at the last minute, rushing to get ready, and...
Accountability powers you toward your goals, and these guidelines for unleashing its power will get you over the rainbow to what you want. They're all...
On my 10th birthday, my dad, a dairy farmer, scrambled together enough money to buy me a horse. I'd been pleading for a pony,...